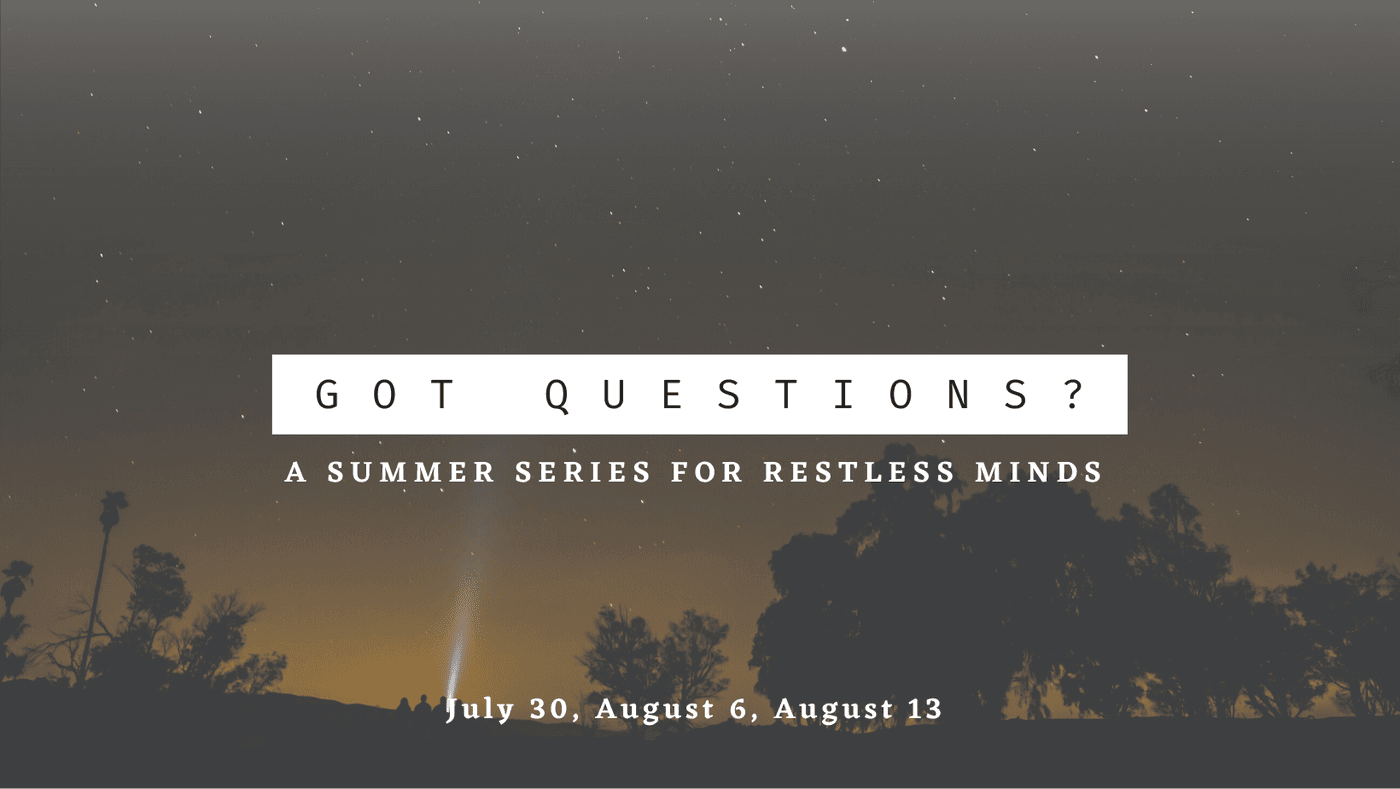 What is it?
This summer, SDPC Youth will be gathering to dig into the big questions we have. Students submit their questions either in-person or through the form at the bottom of this page. Leaders will be going through the questions prayerfully and will consider a few to address. We'll gather, have dinner, play a game, and then Skyler will give a lesson addressing one or more of the questions each week.
This will be a great opportunity for students to ask real questions about faith!
Questions like:
Is Christianity a less intelligent worldview than atheism?
How can I trust my Bible?
Is God mean in the Old Testament and then loving in the New Testament?
Is the Bible's view of sex and gender good?
When is it?
July 30, August 6, and August 13 from 6:30-8:30.
More details to come!
Students, submit your questions!
Use the form below to submit your questions. The form is set to have your question be anonymous but feel free to attach your name if you choose.