Born and raised in the Chicago area, Mike went to St. Olaf College and later Bethlehem Seminary in Minneapolis, MN. In 2008, he met and married his wife Megan, and they now have four wonderful children.

Mike was first called by SDPC in 2013, and became Senior Pastor in 2018.
A native of Hamilton, Ontario, Paul graduated from Knox seminary in Fort Lauderdale, Florida in 1997. He was ordained as a minister in the Presbyterian Church in America in 1999. He served in a church there for twenty years. Paul married his precious bride Lesley in 1983. They have two married sons and three awesome grand children.
In 2018 he was called to South Dayton Presbyterian Church.
Dan Whitley, Director of Children's Education
Dan graduated from Wright State University in 2007 with a degree in Early Childhood Education and has taught elementary education for the past 11 years. Dan and his wife Emily have attended South Dayton Presbyterian since being married in 2004. As the Director of Children's Education ministry Dan oversees SDPC's Children's Sunday School, Children's Church and Children's Summer Outreach programs.
Dan was born and raised in Kettering. He and his wife Emily have two children; Eli and Quinn, who are 8 and 4 years old respectively. When not at church Dan enjoys spending time with his family, weight lifting, and building with Legos.
Emily Whitley, Nursery Coordinator
Emily has been a member of South Dayton Presbyterian Church since 1994 and has been involved in the hospitality committee, and helped with teaching the preschool Sunday school class. She and Dan met at a singles group at another church and after much persistence and chasing she finally married Dan. She worked as a receptionist at a physical therapy office until she had her first son Eli. Then she started teaching the toddler class in the church nursery and continued teaching after she had her second son, Quinn.
Emily likes cooking, watching movies, and painting landscapes in acrylic.
Jordan Hole, Youth Ministry Director, Administrative Assistant
Jordan started at SDPC in January 2018. He began attending SDPC in May 2017 and became a member in October 2017. He has a bachelor's degree in Biblical Studies from Moody Bible Institute. He previously served as an analyst in donor resources at Moody Bible Institute and was a barista in the Dayton area until starting at SDPC. He is originally from Ohio and spent 5 years in Chicago before moving to Dayton. He married his wife Sophia in 2019 who he met at SDPC. In his free time, he enjoys being with family and friends, writing and making music, playing with coffee equipment, and reading.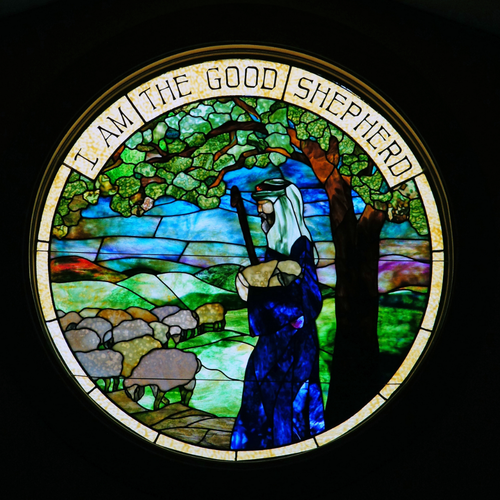 Jeff Jacobsen, Executive Administrator
Jim Tipps, First Service Worship Leader
Dr. James W. Tipps has been the Coordinator of Music Education at Wright State University since the Fall of 1992. Jim is also the conductor of the Wright State University Men's Chorale. Prior to his appointment at Wright State, Jim taught elementary school general music and high school choral music in Georgia, and conducted Men's Glee Club and Choral Union at Florida State University. Additionally he worked extensively with church music as a conductor, pianist, organist, and consultant in the Midwest and southeastern United States. We are blessed to have Jim lead worship for our 8:30am Service on Sunday Mornings.
Stephany Weldon, Contemporary Music Leader
Happily married to Tim Weldon since 2002, they have three boys (Peter, James and Micah). They were youth group leaders for 10 wonderful years. She has been a part of the music ministry at SDPC for 20 years, playing for both services, and started leading the contemporary service in 2019. She also has recently been teaching children's choir at SDPC, and enjoys teaching and working with the kids in Music Camp as well.
The Presbyterian Church in America
We're part of the
PCA
, which is committed to the authority of the Bible, the singularity of Jesus Christ, the salvation of all nations, and the journey to our true home with God. We'd love for you to join us and follow Jesus together!
We'd love to hear from you. Fill out the form below to get started.